Remember when I announced that I'd moved to the west coast and was going to start going to west coast conventions? That's still all true, but I also love the Baltimore Comic-Con. That's why all the poops are going to be packing up and flying back east for this year's show!
That's right, this weekend from September 22-24, you can find Poop Office, including the new collection and associated merchandise, in Artist Alley at Table A61. I'm going to be selling the new Poop Office collection for less than cover price, too, to celebrate the big release!
What's that? You're more of a visual learner and would prefer a map of some sort? Well, check back… tomorr– Oh wait, I've got a map right here. No waiting required!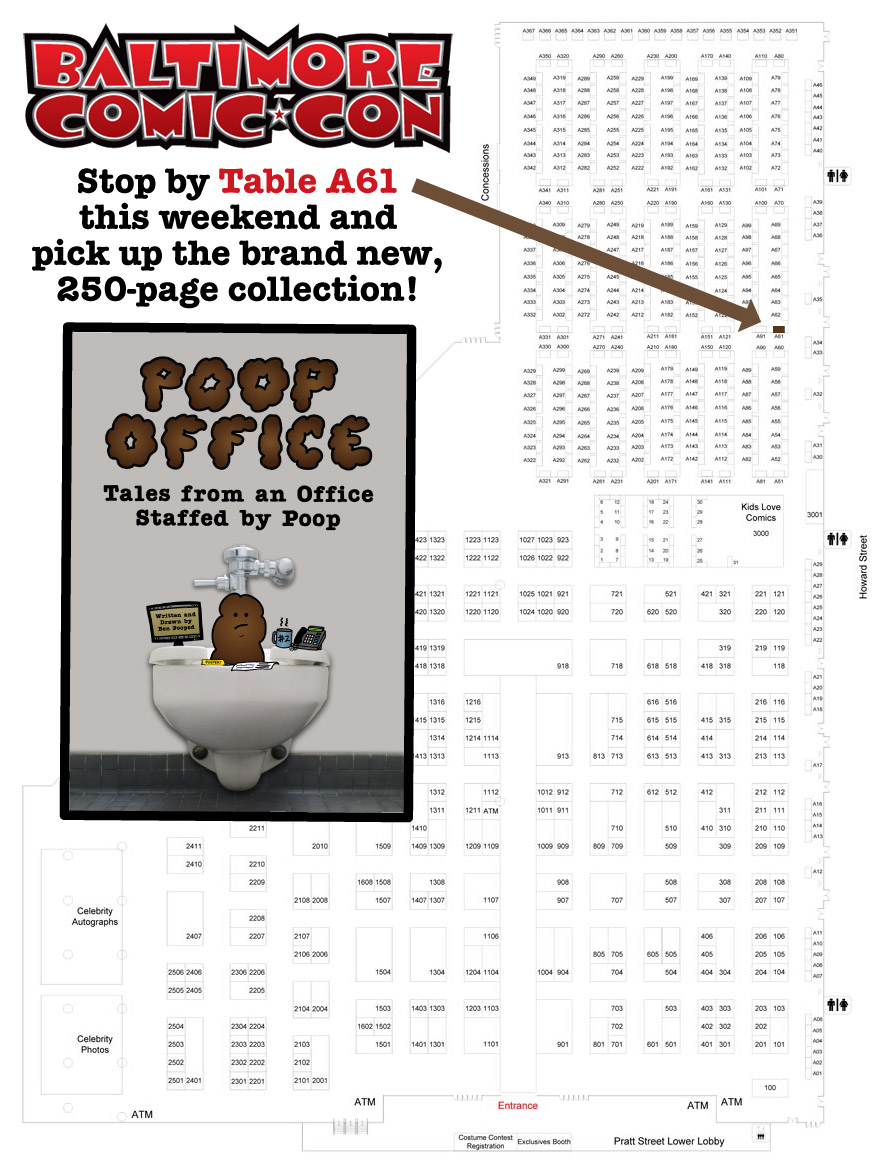 While you're there, be sure to pick up the Baltimore Comic-Con exclusive crab mallet! It's probably the only convention that ever sells such a product, so you don't want to miss out.
And thus concludes the third big announcement of the week! I think this is the last one, but if I think of something else, I'll let you all know.
But until then…