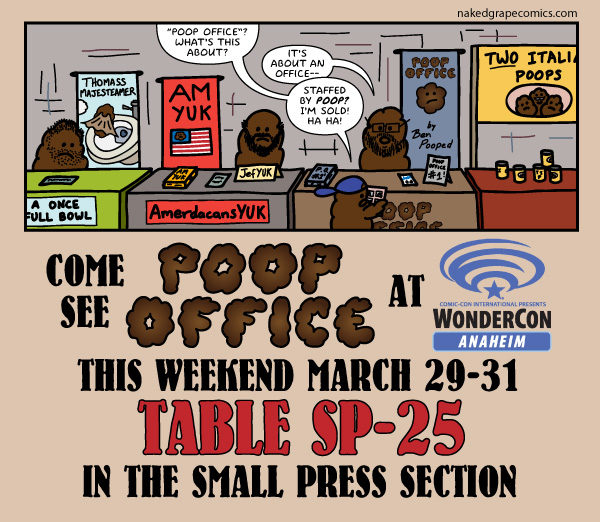 Poop Office is making its WonderCon premiere this weekend at the Anaheim Convention Center! We're going to be set up in the Small Press section at table SP-25. We'll have tons of comics, mugs, plush dolls, catnip toys, and the usual merchandise available for sale. The digital comics I sell usually come on CD, but this year you'll have the option of buying them on a USB drive instead. Of course, digital comics are always available through my online store or ComiXology.
In addition, we have redesigned tote bags and a completely new piece of merchandise that'll premiere right at the show. To find out more about this new merchandise, click the image below!
If you find yourself in the Anaheim Convention Center this weekend, please stop by table SP-25 and say hello!