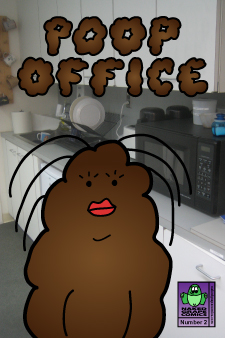 Poop Office #2 is now available from Comixology. It's full color, high resolution, and only $1.99.
Join Poopert and his co-workers for more exciting adventures in the thrilling second issue! Featuring office Chrustmas parties, a broken photocrapier machine, and Mr. Poopson's first name! Also includes deleted scenes from the cutting room floor!
This issue is also available for the Amazon Kindle and as a DRM-Free PDF. Same price!