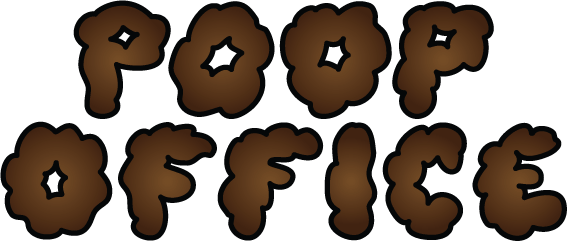 Skip to: Comic Books | The Elevaturd | The Job Inturdview | Motion Comic | Making Of
Poop Office is a comic book series about Poopert, who has the crappiest job ever! He works at Poop Office, an office staffed entirely by poop! The series features the amusing office adventures of Poopert and his crappy co-workers. They generate T.P. reports on their compooters, clear out paper jams from the office photocrapier, and stink up the place by microwaving a poorito in the office kitchen. The comic is about the day-to-day life of working poops!
Click on the issue covers below to preview
Note: Print copies are in black & white, while digital (PDF/ComiXology) are in full color.
Preview pages will transition from black & white to full color while you read!